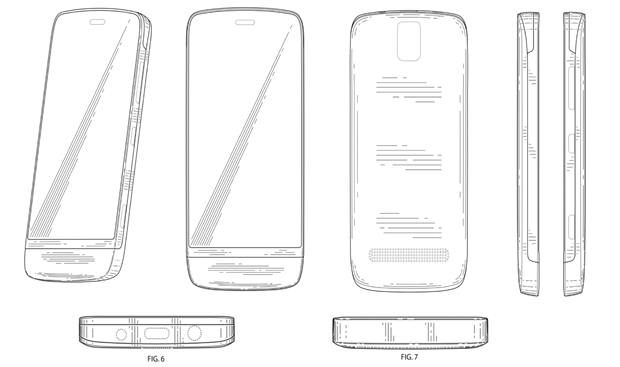 Above we have a new Nokia design patent that has just been granted on 16th Oct 2012 by both the USA and European patent offices. Below we have what appears to be the same design rendered and running Windows Phone 7.
The pictures leaked wall the way back in March 2012 however and was then thought to resemble another design patent, which I think however turned into the Nokia Lumia 610.  The resemblance was noticed by NokiaPoweruser.com.
I think however with the push to patent the design in both US and Europe there is a real possibility we will be seeing this handset turn up, either as a Windows Phone 7.8 or 8 handset.
See another render after the break.
What do our readers think of the design? Let us know below.