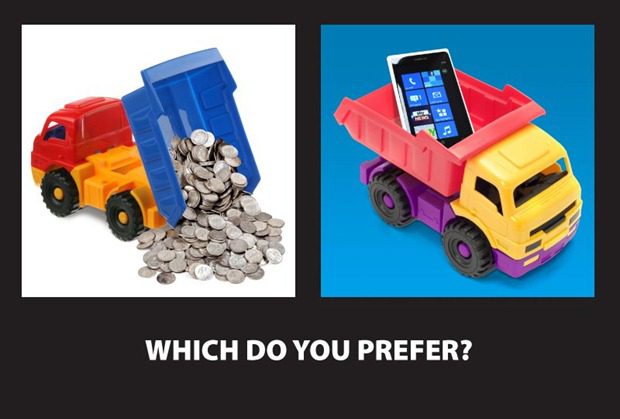 Nokia has not been shy at launching attacks on Samsung, from welcoming them back to Windows Phone to calling the Samsung ATIV S a "warm-up act" to their own Windows Phone 8 handsets to be announced next week.
The latest has been a picture Nokia posted on Facebook which references a story claiming Samsung paid their $1.05 billion fine to Apple with 30 trucks containing 5c coins, with Lee Kun-hee, Chairman of Samsung Electronics, reportedly saying "You can use your coins to buy refreshments at the little machine for life or melt the coins to make computers, that's not my problem, I already paid them and fulfilled the law." That story is of course false.
Nokia's response suggests it may be better to buy a Nokia Windows Phone than support a company which infringes the trademarks and patents of others.
Hopefully Nokia has some substance to back up their bravado. We should find out in less than a week on Wednesday.
Via MNB.com