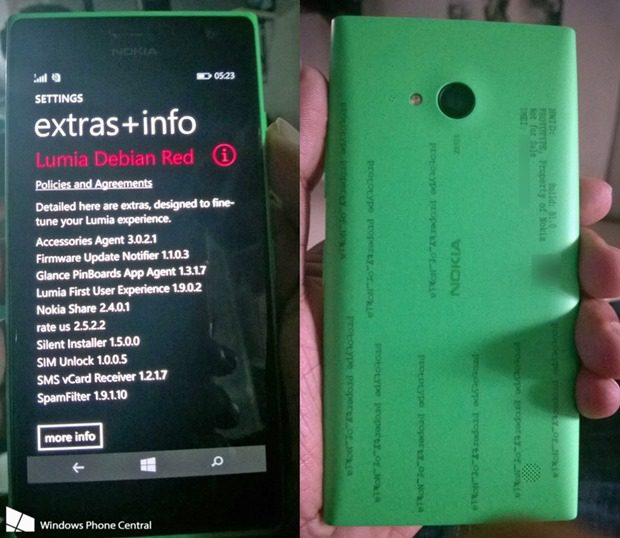 WPC has posted new photos of the Nokia "Superman", which is expected to be the Nokia Lumia 730.
The handset is expected to have a 4.7 inch HD screen and 5 megapixel Selfie camera.
The photos also reveal that the next version of Nokia's firmware will be called "Debian Red" which is an odd name due to its Linux association, but I guess the remnants of the Nokia X team are still floating around.
What do our readers think of this device, which is expected to bring Pureview to the mid-range? Let us know below.