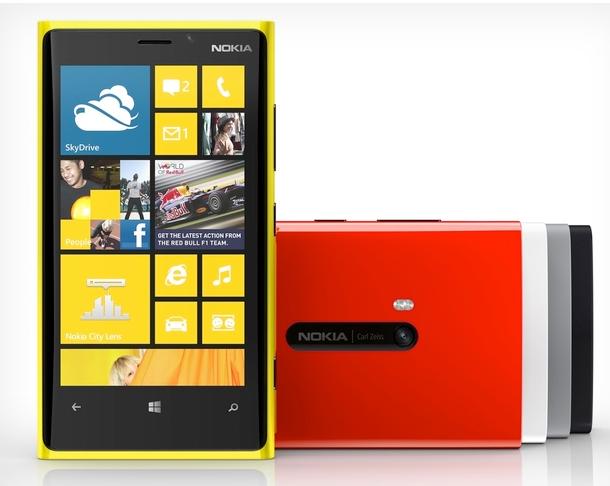 Nokia today signed a deal with a leading service provider Avanade to deliver Lumia Windows Phone 8 devices to large enterprise customers. As smartphones have become an essential part of ones life, large enterprises are looking to take advantage of their employees smartphones. Smartphons like Windows Phone gives access to work email, calendar, contacts, shared files (Sharepoint), Lync and more.
With Windows Phone 8 offering enterprise grade security, its a great timing for Nokia to promote its devices among enterprise.
Read full press release after the break.

Press Release:
SEATTLE, WA–(Marketwire – Jan 9, 2013) – Avanade®, a global business technology solutions and managed services provider, today announced an agreement with Nokia to create and deliver packaged Nokia Lumia devices, applications and services to large enterprise customers.
As consumer mobile technologies spread into the workplace, employees increasingly want to use their personal devices for business functions. In an Avanade survey, over half (54%) of C-level executives and IT decision-makers report the majority of their employees use smartphones for work functions such as email, web content and calendar invitations. Additionally, many employees (42%) now want to use their own devices for more complex, mission-critical tasks, such as content creation and customer relationship management (CRM), which drive productivity. But greater use of smart devices for business systems requires the development of specialized applications to enable seamless and secure integration.
Avanade and Nokia plan to deliver packaged offerings combining Avanade's application development and system integration services, Microsoft technology and Nokia's Lumia products and related services. Together with Accenture, Avanade and Nokia are also providing enterprise customers with Windows Phone and Microsoft infrastructure expertise to support the pilot adoption and testing of Nokia Windows Phone 8 devices through to production deployments.
Ian Jordan, executive vice president of Sales, Marketing, Innovation and Alliances at Avanade, said, "There is a significant gap in the market for a new class of business-focused mobile services and solutions. Avanade and Nokia are working together to fill this gap; integrating Nokia Lumia smartphones built on Windows Phone 8, with business applications such as Microsoft Office, CRM and access to company information to improve collaboration, productivity and sales."
As an example, Avanade and Nokia are helping a large UK bank to replace its current mobile device platform with Windows Phone 8, integrated with its Microsoft Exchange and SharePoint environments. They are also working with the bank to build a new corporate enterprise hub that will enable employees to access corporate business applications, content feeds and information relevant to the organization, as well as user profiles and other Microsoft SharePoint content. Additionally, Avanade is implementing Mobile Device Management (MDM) to apply security policies to the devices thereby simplifying provisioning and enabling the distribution of corporate business applications directly to the devices.
Niko Mykkänen, global head of B2B Sales at Nokia, said, "The growth in the use of consumer devices at work has created opportunities for businesses, but also vulnerabilities that need to be addressed. Working together, Nokia and Avanade will create business solutions to meet the needs of the enterprise, as well as delivering the exciting user experience which people expect from today's leading smartphones such as Nokia Lumia."