In their press briefing today Nokia showed a slide with a set of concept Windows Phone 7 devices, but unlike we thought earlier, this appears to be a second set of devices, different from those Engadget leaked yesterday.
The devices are rounder, more youthful and colourful, with the coloured back spilling over to the front of the handset.
See the earlier pictures below. (after the break)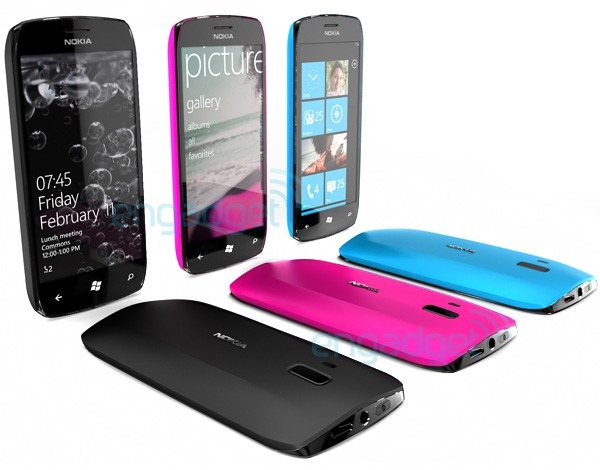 The second set of devices are consistent with Engadget's leak yesterday, where they said two designs had been commissioned.
Stephen Elop has confirmed that teams are already working in Reikjavik and other places on Windows Phone 7 devices, and that there is significant pressure on getting devices to market as soon as possible, even if volume shipments will only start in 2012.