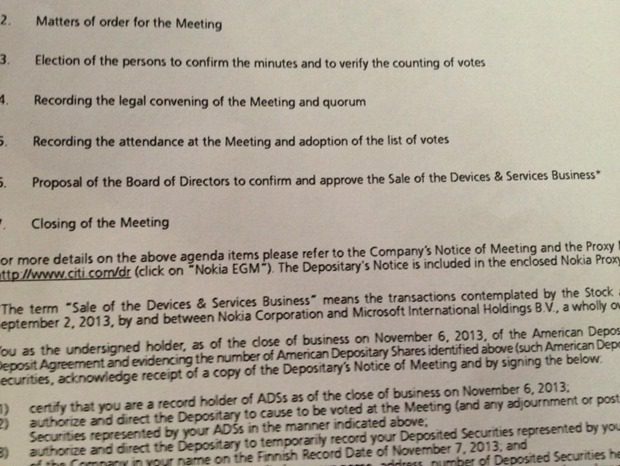 Nokia has started the ball rolling on getting their share holders approval for the sale of their handset division to Microsoft.
They have sent out a Notification for an "Extraordinary meeting" with the aim of letting share holders vote on the "Proposal of the board of directors to confirm and approve the sale of the devices & services business".
While some Nokians are more than ambivalent about the sale, share holders appear to be widely in agreement with the offer, with Nokia's share price near doubling after the offer. However with some evidence of resurgence by Nokia in Europe it may be Microsoft managed to get a great deal in the end.
Via MNB