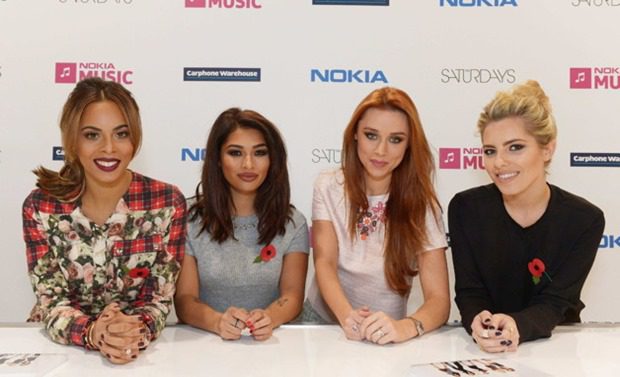 Mobile Entertainment reports that Nokia has scored UK pop group The Saturdays to front a promo for the Nokia Lumia 520 in conjunction with the Carphone Warehouse.
The group performed outside the Carphone Warehouse at large shopping mall Westfield in London yesterday where 20 Nokia Lumia 520 buyers won access to a private concert with the girls in February.
The Saturdays are also working with Nokia to create a special Nokia Music Mix which can be scanned via QRCode at Carphone Warehouse Stores.
The girls, said: "We are really excited to be involved with Nokia and Carphone Warehouse; whoever buys a phone gets a chance to be one of just 20 people to see us perform next year. Meeting fans is the best part of all of this for us."
The group is currently  promoting their brand new album Living For The Weekend.
See another photo after the break.