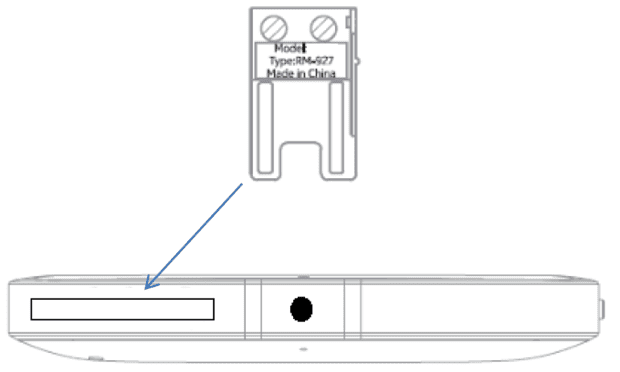 We saw a 20 megapixel Nokia Phablet heading to Verizon leak just yesterday, and today the very same device may have just passed through the FCC.
The Nokia RM-927 has been noticed earlier by AdDuplex as a 1080P device heading to Verizon running GDR3.
As can be seen from the figure above, it has a more rounder back profile without a protuberance, matching the drawing to the right.
The handset supports Verizon's CDMA and LTE frequencies, and is also a world phone with GSM/HSUPA support.
The reason for the lack of a camera bulge appears to be because the device is substantially thicker than the AT&T version, and it may well be that Verizon demanded an even larger battery for their version of the handset.
Do our readers think the Verizon version may show up even before AT&T's 1520? Let us know below.
See another schematic with measurements after the break.