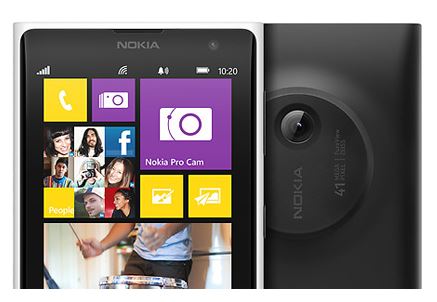 Nokia today posted some details about Nokia Lumia 1020's design approach. As usual, they chose different colors such as Yellow, White and Black to showcase Nokia's distinctive design approach to colors and materials.
Why different colors?
"We wanted to keep it as a focused selection of colours. It's an approach that will appeal to camera enthusiasts who are, perhaps, used to a black, but open to a rich colour like yellow," says Jaana Beidler from Nokia Design.

The yellow will have a youthful appeal for younger people who are interested in cutting edge technologies, and who want an amazing camera to document every aspect of their lives.

"For them, the yellow is a little more energetic and expressive; it's a unique Nokia character," says Jaana.
Why matt finish over gloss finish?
All three colours have a matt finish, which has been selected over gloss because of its character and the quality feel that it offers.

The top coat has also been further improved with an anti-fingerprint and dirt resistant finish.

"We looked at and tested both matt and gloss finishes. However, the matt looked and lent itself very well to the three colours," says Jaana.
Why Poly-carbonate over Aluminum?
"We are a leader in premium polycarbonate execution and the Nokia Lumia 1020 is continuing that success and the character that we have established since the Nokia N9," says Jaana.

"We have revolutionised how plastic is perceived by many – the single piece polycarbonate is a real Nokia signature."

"We have developed a very deep understanding of this material and have perfected its use", says Jaana of the way Nokia executes the polycarbonate.
Speaking on other design details,
The camera detail is aluminium and has a black matt finish, regardless of the main colour choice. Aluminium was chosen because of 'durability and quality.'

On the other side of the smartphone, the display is Corning Gorilla Glass 3 and is curved at the edges to complement the industrial design. On the sides, the keys are also aluminium.
Source: Nokia