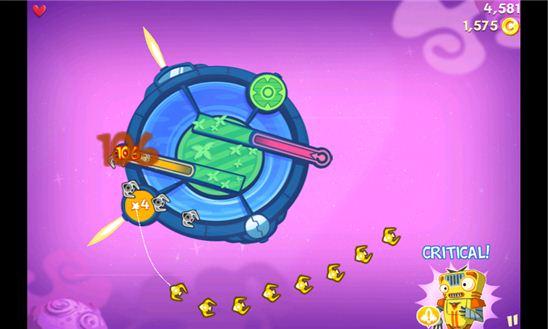 Hot on the heels of releasing Blobster Xbox game for Lumia Windows Phones, Nokia has released another exclusive Xbox Windows Phone title  Flight Control Rocket.
App Description:
It's Flight Control… But Not As You Know It!

Flight Control Rocket is the next evolution of Firemint's genre-defining #1 hit, Flight Control.
Leave the terrestrial skies of Earth and venture into a whole new galaxy of adventure, action, and addictive path-drawing gameplay!

? NEW VOYAGES AWAIT
• 10 new Motherships!
• New 'Rescue' game mode!
• 4 new Bots!

? Simple Game, Stellar Content
• The classic Flight Control experience – but with a retro Sci-Fi inspired flavor and pace all of its own
• 15 spacecraft with unique abilities and characteristics
• Thrilling game modes such as the fast-paced Infinity and the expansive Odyssey
• A cast of quirky Robots with special powers that help boost your score

? Unlimited Fun
• Unlock a near endless number of stages. Push onward and venture to the farthest frontiers…
• Multiple lives means one collision isn't the end of your daring ion-powered adventure. The galaxy loves a risk-taker…
• Keep your fleet fully stocked with goodies from the Shop
• Compete with the galaxy's top captains on the online leaderboards

Prepare to be amazed… your trip through the vast unknown is about to begin!
This game costs $2.99 and you can find it here from Windows Phone Store.