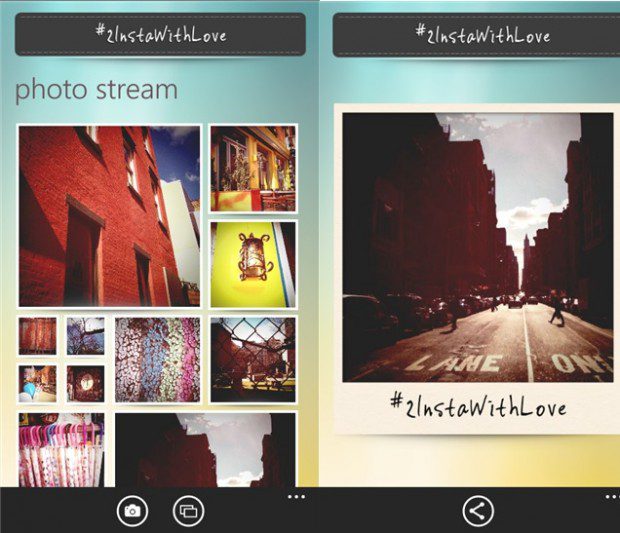 Nokia has released a new app in its collection in Windows Phone Store. The app named #2InstaWithLove allows you to take photos, apply polaroid filter and share it with  hashtag #2InstaWithLove. Just today, we reported about the rumor that Nokia is already working on Instagram app exclusively for Windows Phone devices. If that report was true, then I don't find the reason why Nokia released this app to publicly pressurize Instagram. May be to stir the excitement among Lumia users? What do you think?
App Description:
Many of you have asked when Instagram will be coming to Windows Phone, and the #2InstaWithLove app was created as a way for you to have your voice heard.

The app allows you to take a photo using the classic polaroid filter and automatically adds the hashtag #2InstaWithLove. It's all about showing Instagram just how passionate the Windows Phone community is – so be creative, have fun and be sure to share your favorite photos with us using a social network of your choice.
Download it here from your Lumia devices.
via: windowsphoneapps.es