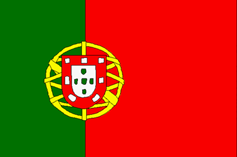 While we are pretty certain Nokia will introduce their first Windows Phone 7 handset in October and have it widely available in Europe, it seems not all countries on the continent will be equally blessed.
Pocketpt.net, a Portuguese Windows phone 7 website, contacted Nokia Portugal to ask when handsets will be available in the country.
@ Filipe – Nokia Phone Windows will be available in Portugal as early as next year!
Filipe from Pocketpt.net notes that the Nokia brand is very strong in Portugal, and the country would have accepted a Nokia Windows Phone 7 handset without any issue.  With the delayed launch there Windows Phone 7 users there may turn to HTC's new generation handsets instead.
Read more at Pocketpt.net here.