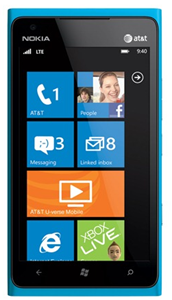 Speaking to FierceWireless here, Chris Weber, Nokia's president for the Americas, said he was not concerned with LG dropping out of the Windows Phone game to focus on Android, saying they were not a major player, and their exit will not have a significant impact.
"I see significant commitment from HTC, Samsung," Weber said. "I actually see increased momentum and commitment form a various set of OEMs on the platform."
He cited the recent announcement of the Samsung Focus 2 as an example of such commitment, saying the $50 handset would benefit the whole ecosystem.
He was also not intimidated by new Android handsets such as the Samsung Galaxy III, and did not think it would shorten the life span of the Lumia 900 in US.
"We feel like we have a very strong value proposition on the Lumia 900 regardless of whatever else comes in," he said. "These are strong companies and good products. We think that we will hold up regardless of what competition is there," he said.
With the Nokia Lumia 900 having significantly cheaper components, he noted that Galaxy S III is likely to be more expensive than the Lumia 900.
Read more at FierceWireless here.