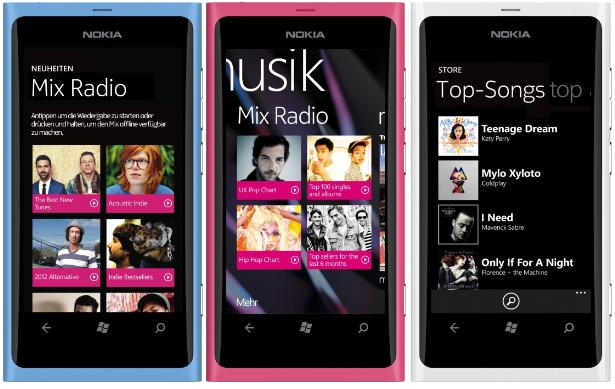 Today, Nokia announced that its Music Service Mix Radio is now available for German and Switzerland Lumia Windows Phone owners. With Nokia Mix Radio you can stream mix of different music radio channels, over 15 million titles and even skip 6 titles per hour unlike regular radio services.
Nokia Music Mix Radio offers,
– Provision of music channels of various genres and themes

– Creation of personalized playlists by selecting favorite artists

– Catalog of up to 15 million songs from Nokia Music Store

– Download up to four simultaneous playlists for offline use
The updated app will be available in Nokia Apps section in Windows Phone Marketplace. This app is exclusive for Nokia Lumia 800, Lumia 710 and upcoming Lumia 900 & 610 devices. If you are a Lumia owner, start enjoying the unlimited Music now.
Source: Nokia
Thanks to Naveen for the heads up.