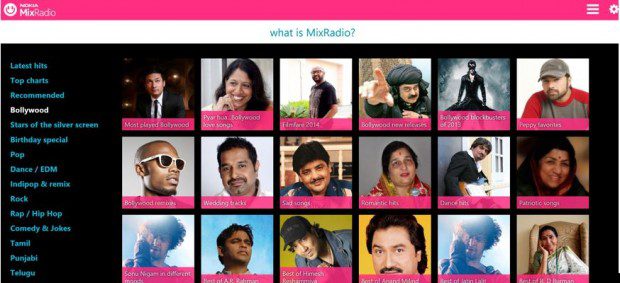 Nokia MixRadio website and Mix sharing was previously not available for Indian users even though they can enjoy this service via Nokia devices. Today, Nokia finally fixed this issue and both Nokia MixRadio Website and Mix Sharing are now available to Indian users.
How to use this feature?
1) Go to Nokia MixRadio on your Nokia device.
2) Listen to some mixes.
3) There is share button on the top right, tap it.
4) Share that link to friends on Twitter, Facebook, etc,.
5) When your friend click it, the Mix will be opened in a beautiful web UI and he can even listen to a preview of the tracks.
via: Paul