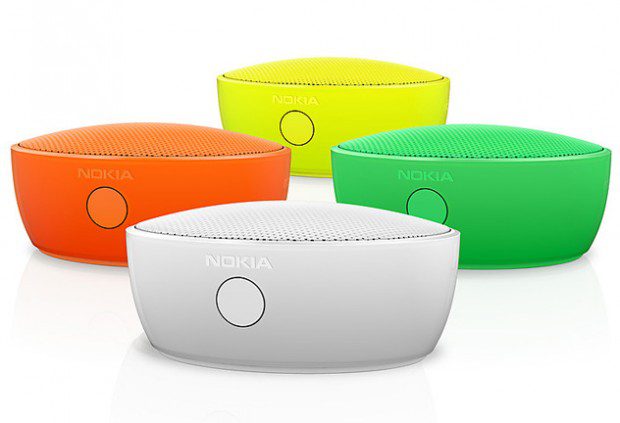 Nokia MD-12 Portable Wireless Speaker is now available for order from Microsoft Store. It is available in yellow, green, orange and white colors and priced at $49.
Product Description:
Don't let its size fool you—this little guy packs a punch. Engineered with the latest technology, the MD-12 has an actuator built in, creating a big bass effect when you set on nearly any surface.

With NFC (Near Field Communication) included, just tap your NFC-enabled phone to the speaker and the music starts flowing. Or use Bluetooth and stream your tunes wirelessly and dance the night away with a guaranteed 15 hours of music play on the rechargeable battery. All this in a speaker that's just 1.5 inches high and weighs only 6.3 ounces.
Order it here from Microsoft Store today.
Thanks Mahil for the heads up.