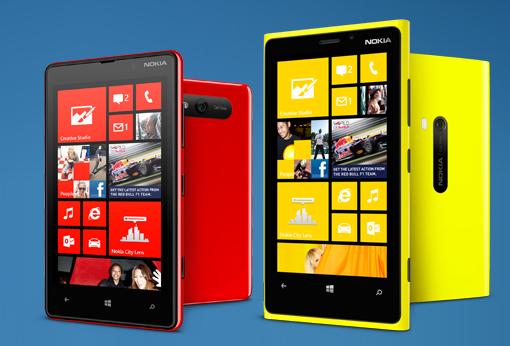 Nokia has announced that their new Windows Phone 8 range will be hitting Irish shores only at the end of January to February 2013.
The Nokia Lumia 820 and 920 will be launched officially in the First Week of February 2013, but may be available via online retail sources slightly before this.
Conor Pierce, VP for Nokia, said "We see the Lumia 920 as one of the most exciting phones we have launched at Nokia. It includes some truly groundbreaking innovations: Wireless charging, a screen that automatically adjusts its colour and brightness, depending on sunlight, a touchscreen that even works when you're wearing gloves and best of all it's a beautiful device; the Lumia 920 looks just awesome."
Adrian Williams, Head of Channel Development for Nokia noted "These two new Lumia devices have attracted huge interest from the business sector. The new Windows Phone 8 OS and outstanding product design means that both products offer an unrivalled ability to integrate with corporate IT infrastructures and be practical enough to be operated while wearing protective clothing."
The devices will launch across several Irish operators which will be confirmed closer to the date.
Do our readers agree that February is somewhat late? Let us know below.
Via Irelandstechnologyblog.com
Thanks Colm for the tip.