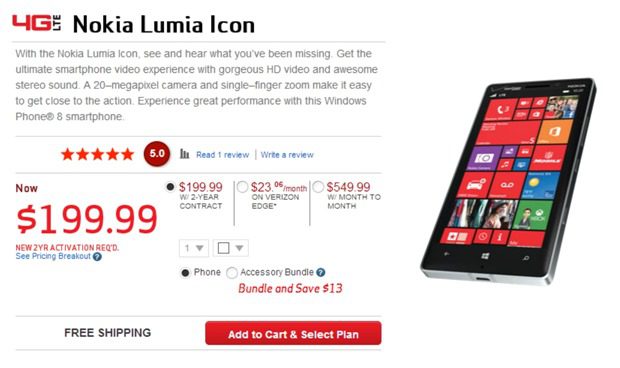 Today is the day when you should be able to walk into a Verizon retailer or Microsoft Store and pick up Nokia's latest greatest Windows Phone 8 handset.
The Verizon Nokia Lumia Icon is now available online and in store for $199.99 on a two year contract, while ordering online from Microsoft will save you only $0.99.
The handset is distinguished  by its 5 inch 1080P screen, 20 megapixel camera and distinctive metallic styling.
If you cant nip out during your lunch hour find it online at Verizon here and Microsoft here.
Via WPD