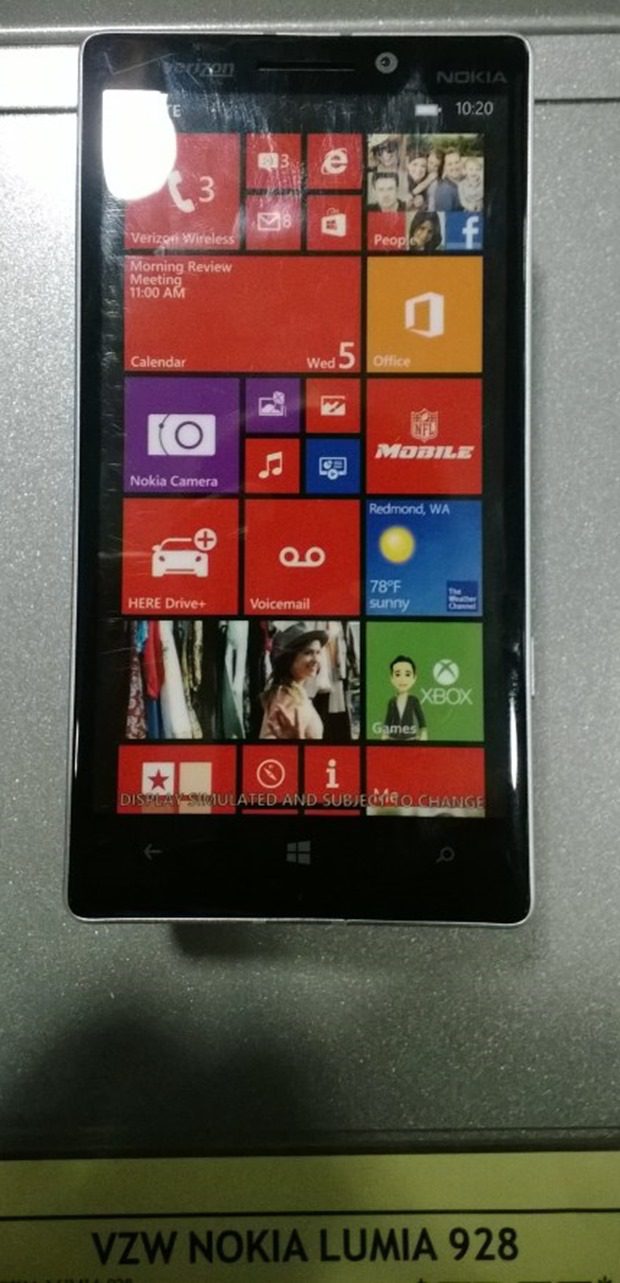 The Nokia Lumia 929/Icon must be pretty close to release, despite not being announced.
The Verizon handset is already on sale in China, and a dummy model of the handset has now shown up at Frys in USA, mis-labelled as the Nokia Lumia 928.
The handset has a metal chassis, 5 inch 1080P screen, SnapDragon 800 processor and 20 megapixel camera, and should be a much more mainstream device than the Nokia Lumia 1520.
See another picture after the break.
Via MNB and Reddit.com