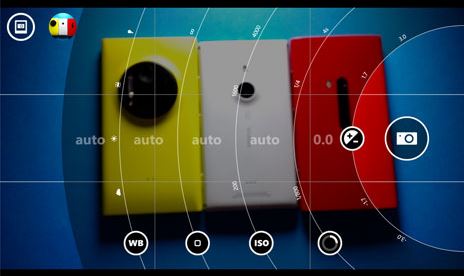 Nokia today announced that Lumia Amber update is now rolling out to all Lumia Windows Phone 8 devices. Nokia listed the full list of features available in this update. It includes Nokia Glance Screen with the standby clock and an even better imaging experience for Nokia Lumia devices, FM radio player and improvements to Xbox music and the Internet Explorer browser. Check some of them below,
Improved image processing:
The update brings significantly improved algorithms that offer better noise reduction, colour reproduction, exposure control and autofocus to every phone across the Lumia range. On the Lumia 920, controls to adjust the ISO settings of the camera from 800 to 3200 allow for even better low light performance.
Nokia Smart Camera
Debuted on the Nokia Lumia 925, this new camera app is ideal for taking pictures involving people and movement. Starting today, you will be able to get the app from the Store after downloading Lumia Amber to your phone.
Nokia Pro Cam
On top of the Lumia Amber update, the newly announced Nokia Pro Camera will be available for the Lumia 920, Lumia 925, and Lumia 928 starting today. Once you've taken great videos with your updated Lumia, you can edit them quickly with the Nokia Video Trimmer app and upload them to YouTube with Nokia Video Upload. Both apps will be available in the Store starting today.
Here is the update schedule,
The rollout starts now first for the Lumia 920 and Lumia 820 in selected countries as well as the Lumia 521, Lumia 810, and Lumia 928 in the US. Exact delivery timings will vary by region, phone and operator, but we expect the update to reach your Lumia 520, Lumia 620, Lumia 720, Lumia 820 or Lumia 920 by the end of September.
Read all of them in detail from the link below. To know how to update your Lumia device, check the video after the break.
Source: Nokia