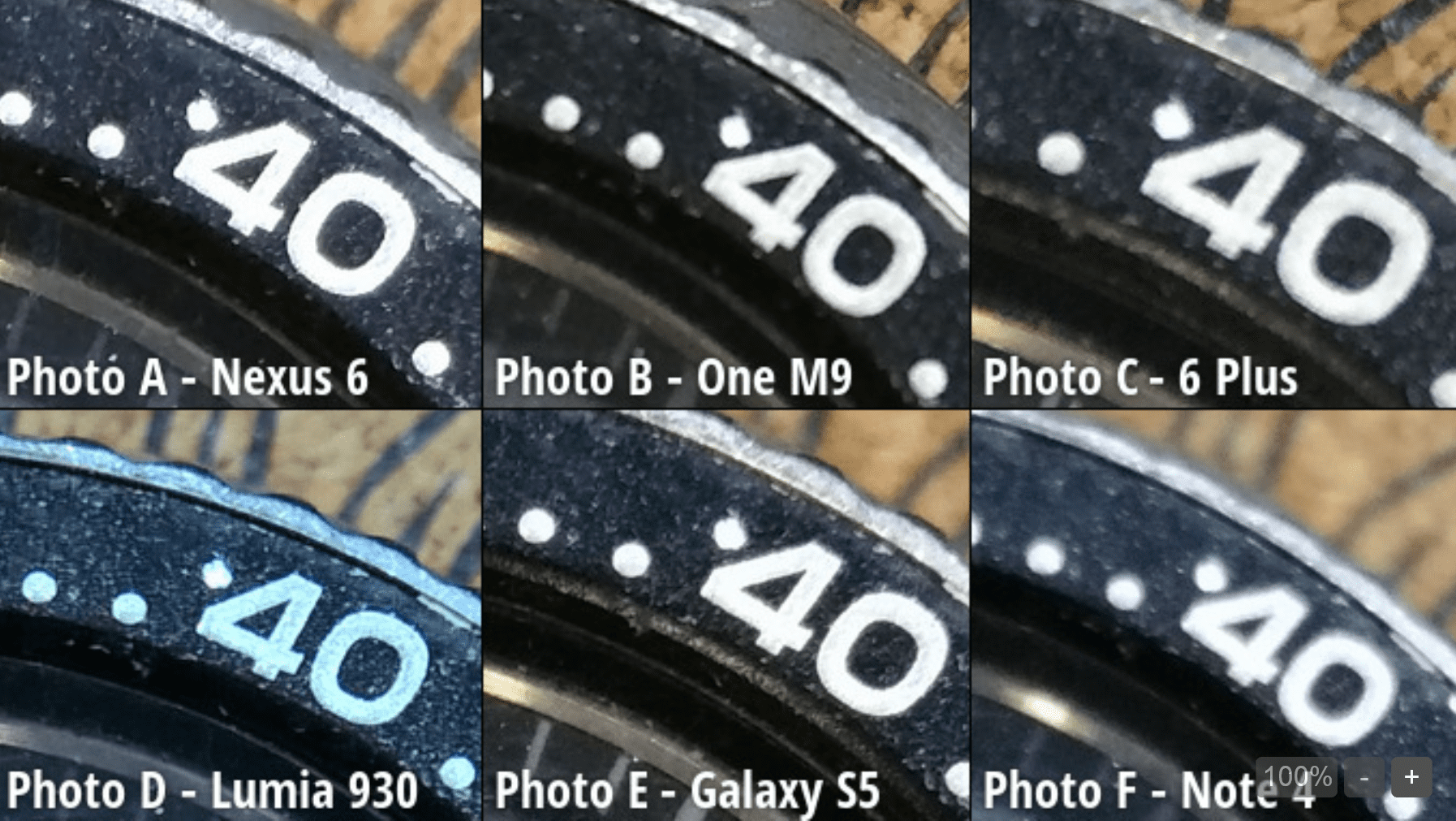 While the Nokia Lumia 930 is not getting the next Windows 10 Mobile Technical Preview, owners of the handset will know that the camera in the device has just improved with age, becoming faster and gaining new skills such as 4K recording ,HDR more.
It should come as no surprise then that it still measures up well against the competition, as proven by a blind camera comparison by Phone Arena, who compared it to the Samsung Galaxy Note 4, iPhone 6 Plus, Samsung Galaxy S5 and HTC One M9, asking readers to vote on the best looking pictures without knowing which device took them.
PhoneArena tested the devices in good light, low light outdoors and various indoor shoots, and while the Lumia 930 really only dominated in low light testing, it appeared to be be the one camera which produced the most consistently acceptable results.
The final scores were:
1.Nokia Lumia 930 – 6032 votes
2.Samsung Galaxy Note 4 – 5936 votes
3.iPhone 6 Plus 4344 – votes
4.Google Nexus 6 3965 – votes
5.Samsung Galaxy S5 – 3282 votes
6.HTC One M9 – 1247 votes
See all the sample pictures at PhoneArena here.
Thanks Anastasios-Antonios for the tip.