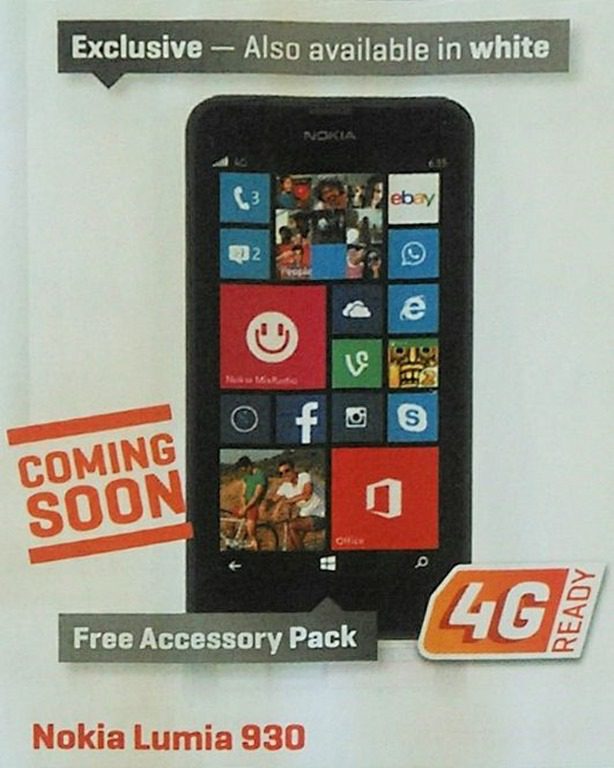 NokiaNewsIreland, who is doing a great job keeping us up to date on the roll out of Nokia's new handsets in Ireland, reports that the Nokia Lumia 930 has shown up in Meteor's catalogue as Coming Soon.
The handset will be available in Black and White, with the White version being exclusive to the carrier, and will come with a free accessory pack, which includes a free speaker and wireless charger.
Separately Three Ireland has also confirmed they will be offering the Nokia Lumia 635, joining Vodafone and Meteor, while O2 Ireland will only be offering the 3G Nokia Lumia 630.
No specific date for either handset has been announced.