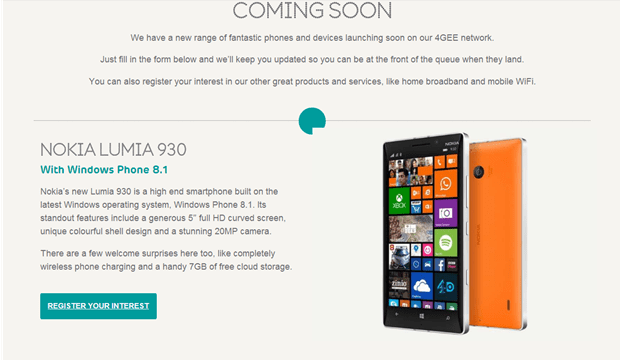 While we have been reporting a lot on the Nokia Lumia 930 coming to other parts of the world, UK carriers have been conspicuous in their silence.
That's just changed however, with UK carrier EE (which used to be T-Mobile and Orange) announcing that the Nokia Lumia 930 was "coming soon".
Of course we do not know exactly when, but I suspect, like elsewhere, it will be before the end of July.
Register your interest at EE here.