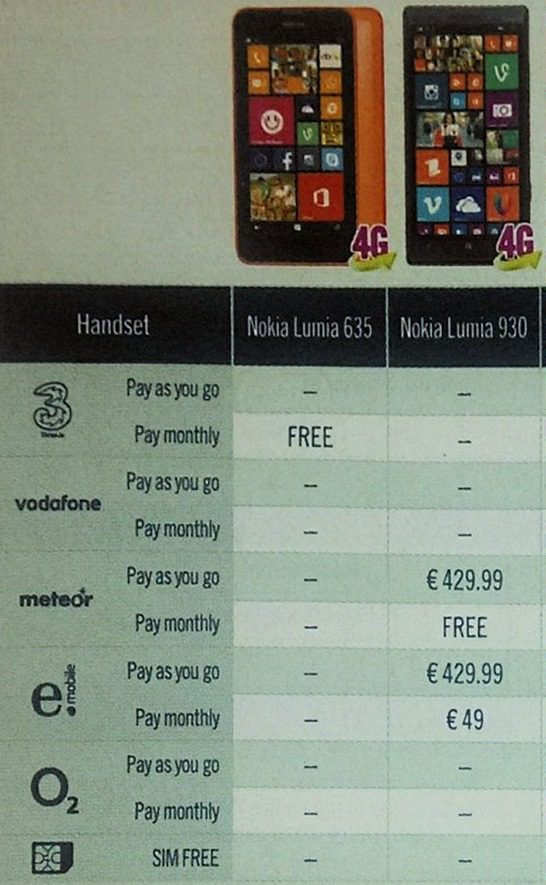 More news from NokiaNewsIreland. They managed to capture Carphone Warehouse's prices for the upcoming Nokia Lumia 930 posted at a local store.
The handset will cost only €429.99 commitment-free and from free on contract on Meteor Mobile.
Emobile will also charge €429.99 commitment-free and €49.00 on pay monthly.
The Irish prices compare very well with the UK prices, where the handset is retailing from £479 sim free and from £28 on contract.
Read more at NokiaNewsIreland here.