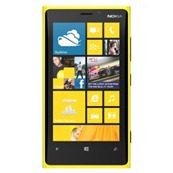 The Nokia Lumia 920, which managed to remain in AT&T's top selling list, compiled by Canaccord Genuity, for 5 months, has finally slipped out of the list in April, making way for the HTC One and the Samsung Galaxy S4.
The iPhone 5 topped the list on all carriers, showing not all phones faded as quickly , but given that the NL 920 does not quite have the same status an early summer refresh for Nokia's flagship in the US is just what the doctor ordered.
Of note is that the Blackberry Z10 failed to register at all, despite its much anticipated launch.
See Canaccord Genuity's list at Channelpartnersonline.com here.
Thanks Arun for the tip.