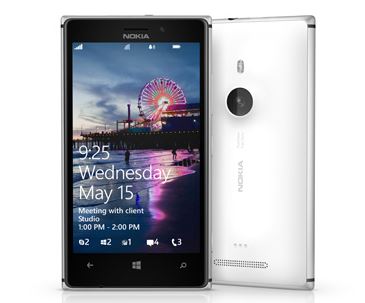 Nokia Lumia 925 comes in black, white or grey metal colors. O2 UK today announced that will be selling the white version exclusively as opposed to Vodafone which will exclusively sell the black colored model with 32GB storage.
O2 will be taking orders from 30th May and the device shipping will be from 13th June. O2 also announced that Lumia 925 is the first Nokia device to be sold without a charger.
CNET reports the following on Lumia 925 contract details on O2,
As well as the usual range of contracts, the 925 will be available on an O2 Refresh deal. Refresh is an interesting new type of contract that separates the phone from your usage, so you pay for your calls, minutes and texts separately from your phone. That way, when you pay off the 925, you can change networks at any time and keep the phone.