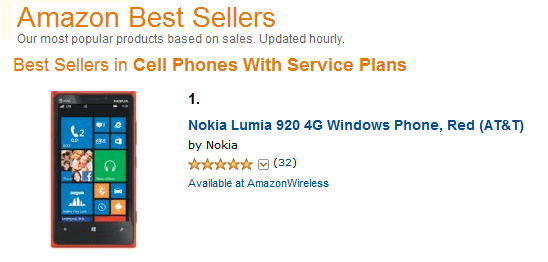 This may not be true in the next hour, but for the last few hours the Red Nokia Lumia 920 has been topping Amazon's Best Seller charts for all US carriers, ahead of the HTC Droid DNA and the Motorola Droid Razr Maxx HD, both on Verizon.  The white version of the handset also takes the 4th position on the list.
To top the list the handset must be selling well on AT&T, and when one looks at AT&T's Best Seller list that does appear to be the case, with the handset in its various colours taking all three top positions, ahead of the LG Optimus G and Samsung Galaxy S 3.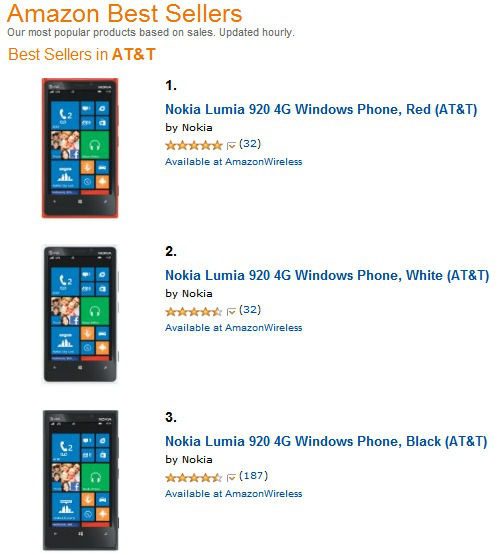 One of the reasons may be that the handset was recently discounted $30 from $99.99 to $69.99, and maybe greater availability of all the desired colours.
Hopefully we will see the performance carry through into the general market and Windows Phone presence in US increase significantly.
Thanks hj for the tip.