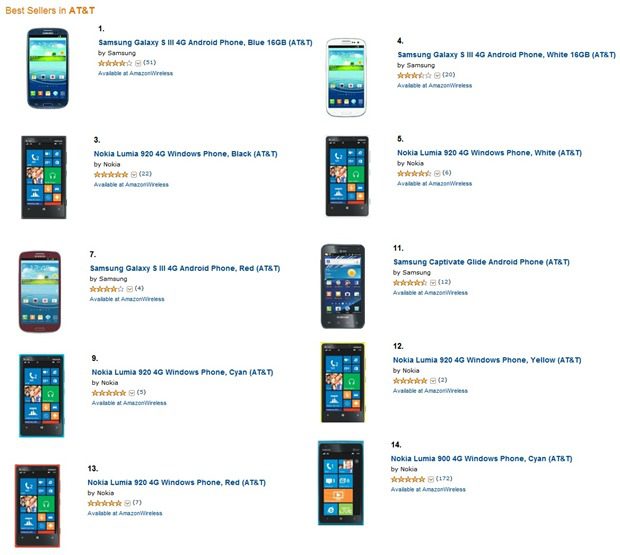 The release of the Nokia Lumia 920 on  has met an enthusiastic reception, if Amazon's charts are any indication.
The handset has jumped up the charts, and now 3rd, 5th, 9th, 12th and 13th spot, with the Black and White version the most popular, and red being the least.
The list also includes dumb phones sold at lower prices, but out of the top 15 6 handsets run Windows Phone, 4 Android and one Blackberry.
See the list at Amazon here.
Thanks Inder for the tip.