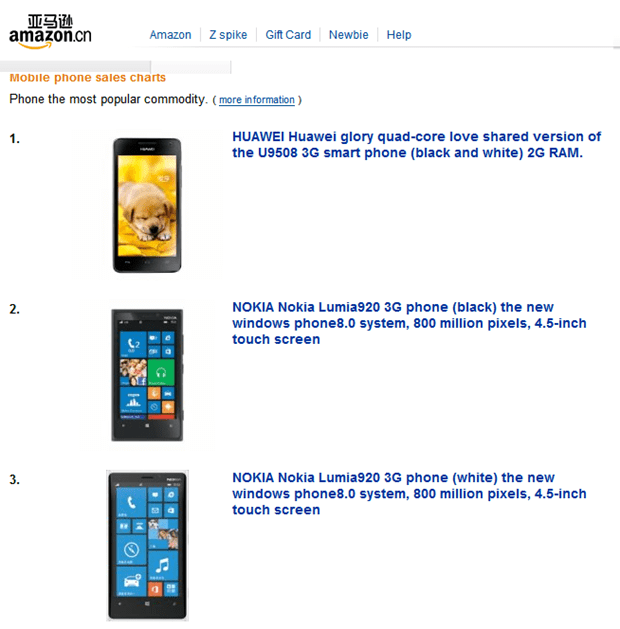 Not content just to be tearing up the charts in Europe and USA, the Nokia Lumia 920 is also selling very well on Amazon in China,
The GSM handset is currently occupying the second and third spot on Amazon China's Best seller charts, and has been in the first place earlier today.  Given that it is about 3 times the price of the handset in the first spot that is not too shabby, is it?
See the chart at Amazon.cn here.
Thanks Arun for the tip.