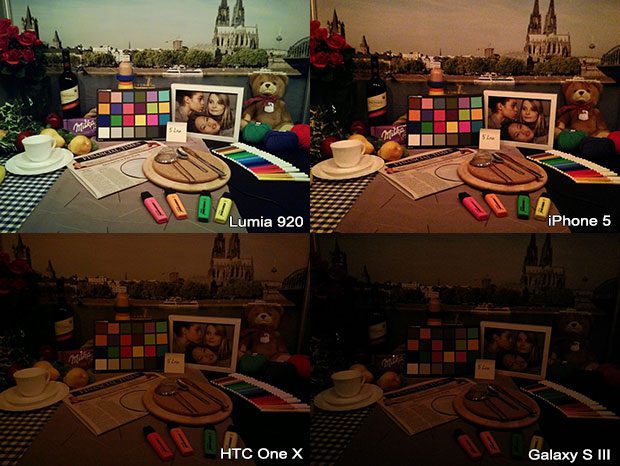 After comparing Nokia Lumia 920's OIS in video recording with Apple iPhone 5, HTC One X and Samsung Galaxy S III, Engadget just posted their comparison of low-light shootout among these flagship smartphones. As you expect, Lumia 920 emerged as a clear winner and iPhone 5 also yielded decent results emerging as a runner up.
Following the shootout inside the lab, Engadget took these devices to streets in the night time. Nokia Lumia 920 gave the best picture even in those conditions.

You can read more about this and download all the original photos from the source link below.
Source: Engadget