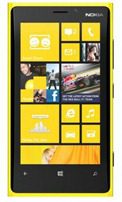 Neowin reports that the Nokia Lumia 920 may be coming to Australian carrier Telstra on the 5th November.
The information is apparently from a tipster who attended a carrier event, where the handset was shown off, and would place it neck and neck with US availability, although this could of course slip.
They also speculate the handset may cost AUS $999 unlocked, much more than the Samsung Galaxy S 3, which costs AUS $864 unlocked. Hopefully this discrepancy in price will not be present in retail also.
We have previously reported that JBHifi, a Telstra dealer, will probably be announcing the Lumia 920, pricing and availability, on the 28th, likely joined by other Windows Phone 8 handsets.