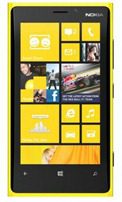 Techin5.com reports that they have been told the Nokia Lumia 920, which is rumoured to have very patchy carrier availability, will indeed be coming to Telstra Australia, and will in fact be arriving in November, rather than many months later as has been the pattern with Australia.
They were however unable to comment on the Lumia 820, which may be heading to other carriers.
Less lucky is Canadian readers on Bell, who  MobileSyrup reports will not  be getting the Nokia Lumia 920 at all, but will be served with 2 Windows Phone 8 handsets from "leading manufacturers", likely Samsung and HTC.
Chances are the handset will be available on other carriers like Rogers however, with Nokia appearing to be pursuing exclusives in many countries.
Would our readers switch carriers to get the Lumia 920 if there are other Windows Phones like the Samsung ATIV S available? Let us know below.
Thanks Jubbin for the tip.