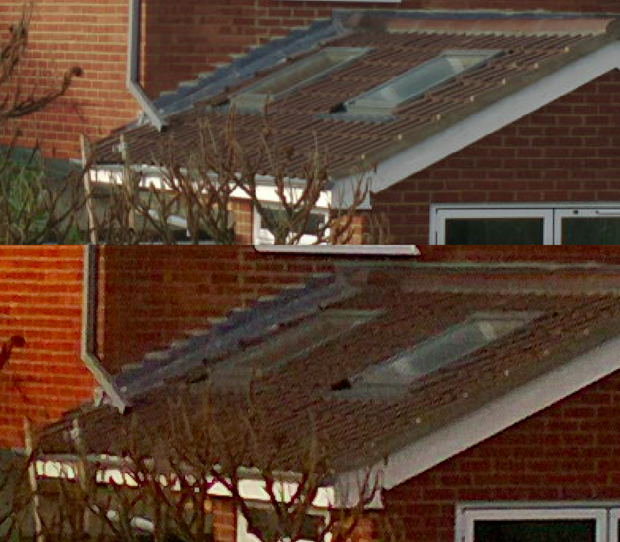 (N 808 Pureview top, NL 920 bottom)
AllaboutWindowsPhone have compared the Nokia Lumia 920 camera quality to that of the Nokia 808 Pureview after applying the Lumia update which was intended to fix the issues with the camera processing.
The good news is that the update does indeed fix the softness the camera exhibited in good light, and if anything pictures are now oversharpened.
Of course even with that enhancements the Lumia 920 can still not hold a candle to the high resolution interpolated pictures produced by the 38 megapixel 808 Pureview, as can be seen in the pictures above. There still also remain some colour accuracy issues with the camera, but at least colours are now much warmer than before, rather than the cold cast which were present earlier.
(N 808 Pureview on top, NL 920 bottom)
Of course the situation is still reversed in low light, where the NL 920 really shows its mettle, producing pictures which AAWP compares to those produced from a night vision camera.
It is really no surprise that software can not erase the differences between what are in fact very different technologies.  The good news however is that both cameras come from the same company, and there is every chance a future Lumia with a high resolution Pureview camera will appear, allowing buyers to chose exactly which type of excellent camera they wish to purchase from Nokia.
See many more comparison shots at AAWP here.