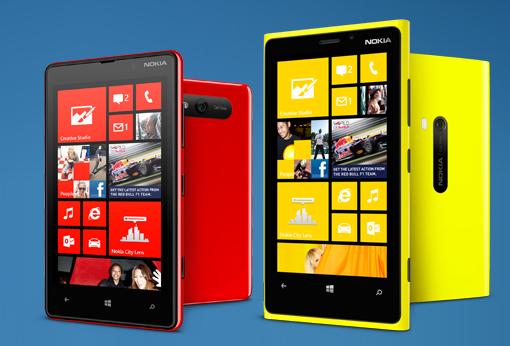 Nokia has announced Nokia Lumia 920 and Nokia Lumia 820 device in Netherlands. Both these devices will be available only from the beginning of January 2013. Nokia Lumia 920 will cost €599 including wireless charging plate, and Nokia Lumia 820 will cost €499 with a wireless charging cover (charger to be bought separately).
Nokia Netherlands spokesman of Stella Jansen explains that the late launch of new Windows Phone 8 devices in Netherlands is because of planned 'phased rollout' for their new handsets.
Source: Nu.nl
Thanks to GG002 for the heads up.