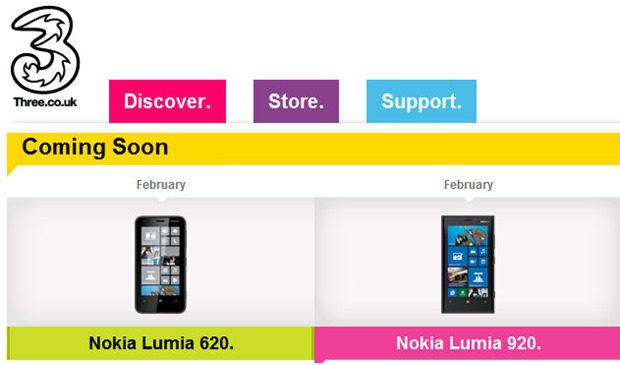 The EE exclusivity for the Nokia Lumia 920 is over, and the handset is now starting to appear on other networks.
Three UK has already said in December they will be carrying the handset, and the device, and also its cheaper sibling, the Nokia Lumia 620, has now appeared on their website as coming soon.
Unfortunately soon is still February, but that's only about 3 weeks away.
Three UK is well know for its fast network and very competitive data pricing, both features very useful for smartphone owners.
See the web page here and register to be notified of more details.
Thanks Jamil for the tip.