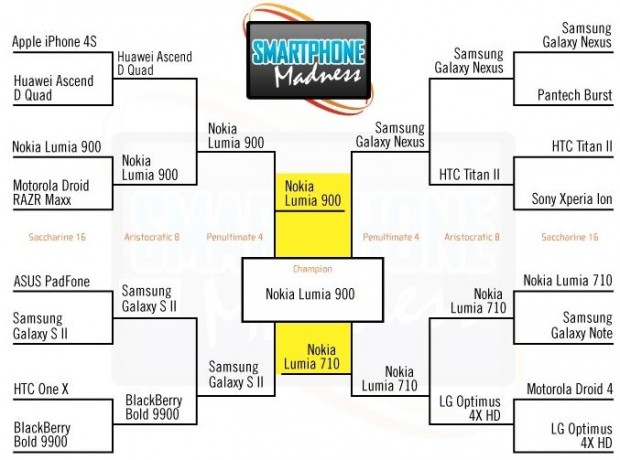 t was a foregone conclusion, but a fitting tribute to the Nokia Lumia 900 that it won Laptop Magazine's Smartphone Madness contest today, a few days before its official release in USA.
The handset garnered a total of 4,200 votes vs only 454 for its opponent, the Nokia Lumia 710. Along the way the handset defeated  Razr Droid Max and Huawei Ascend D Quad, while the Nokia Lumia 710 defeated the Samsung Galaxy Note and the Galaxy Nexus in a very dramatic semi-final.
Laptop Magazine notes it was the rabid Windows Phone fans which pushed handsets running the OS over the edge, but I think some Nokia fans might have something to do with it too.
Source: Laptopmag
Thanks to Fahd for the tip