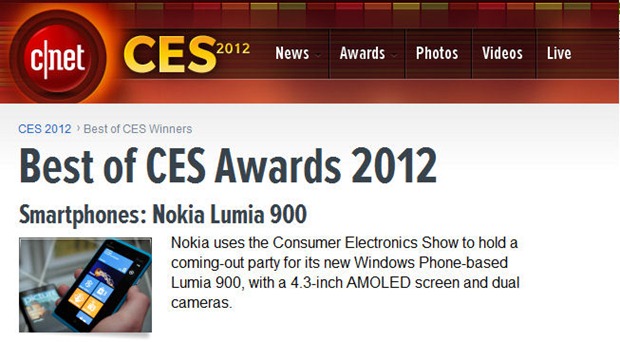 It must irk many Android OEMs, but CNET has voted the Nokia Lumia 900 as the best smartphone of CES.
The handset is seen as the real return of Nokia to USA, and has been lauded for its design and features.
CNET was not the only publication to laud the device. The Lumia 900 won a Popular Mechanics editor's choice award for CES and took Popular Science "Product of the Future" award, and is one of LAPTOP magazine's "Best of CES" finalists.
Hopefully all these plaudits will translate into actual sales in a few months, when the handset is set to be released on AT&T.