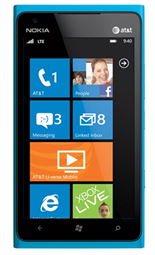 Probably a bit faster than the Nokia Lumia 800, the Lumia 900, after being released in March in USA, is rolling out around the world.
Brazilian blog Mobiletime.com.br is reporting the Nokia Lumia 900 will go on sale in Brazil as early as June. According to Nokia's portfolio Manager in Latin America, Marcelo Gonçalves, the device has already been approved for sale in the region in its HSDPA+ version.
The handset should cost R$ 1,699.00, the same price the Nokia Lumia 800 launched at.
The Lumia 900 is also expected to be accompanied by its much cheaper brother, the Nokia Lumia 610, which should hit a much more affordable price point.
Via Dailymobile.se
Thanks Gopalan for the tip.