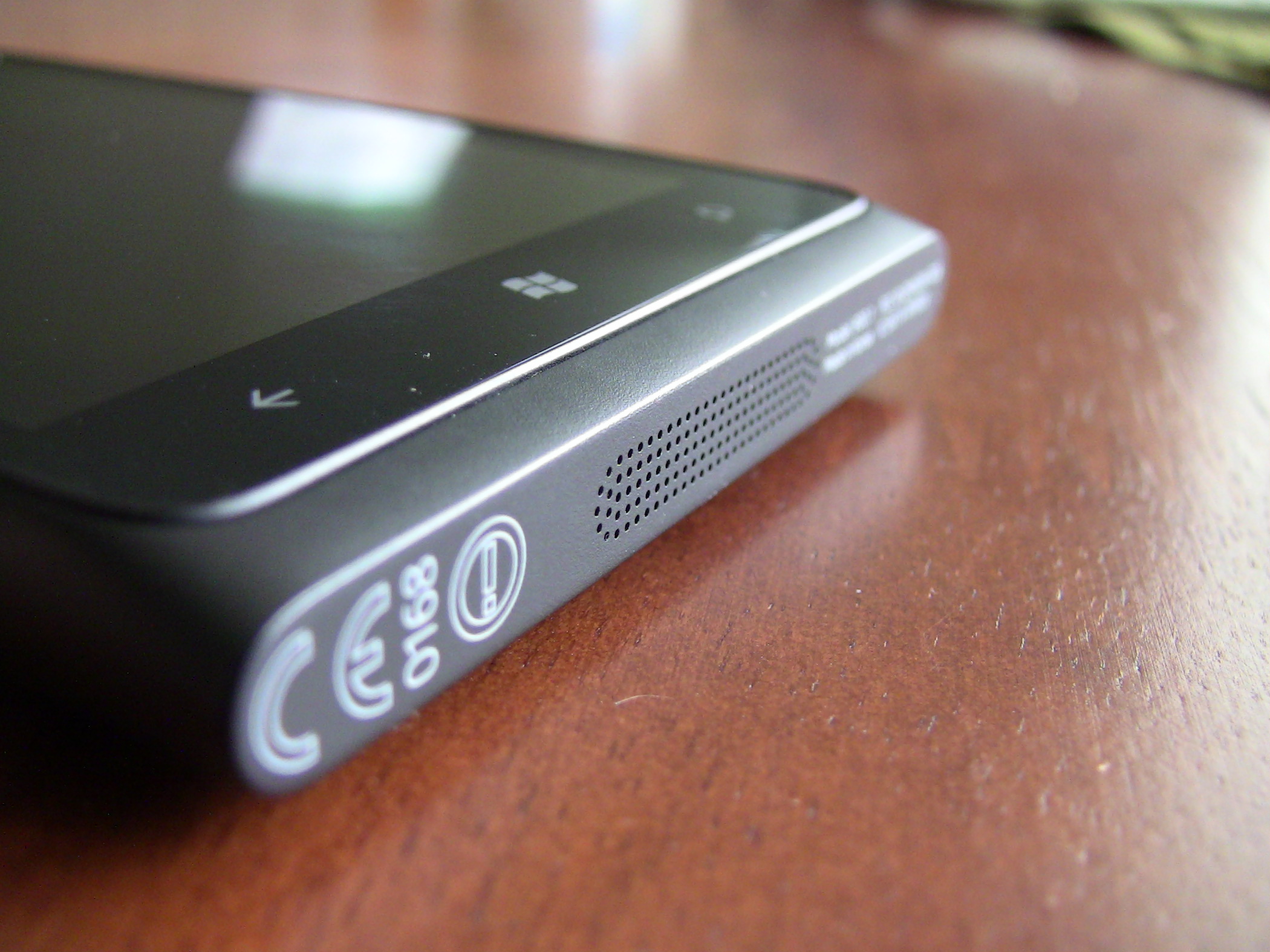 If there's one thing Nokia is great at, it is making a great sounding phone!
The speakers on the Lumia 900 are unparalleled. You can blast music louder than any phone I've used before! And the speaker doesn't even distort when you're at the max 30/30 volume. You'll have no problem enjoying your music or watching a video on your phone without headphones thanks to the great speaker.
In terms of call quality, the Lumia 900 is excellent thanks to the similarly loud earpiece. The Lumia 900 is the first phone I've used with an earpiece speaker sufficiently loud enough so that you don't ever struggle to hear what the other person is saying! The HTC HD7 was miserable, and the HTC Radar was a little better, but the Lumia 900 pounds out a high volume of sound at 10/10 when on a phone call.
Call quality for the person receiving the call was great…. as long as I didn't use the speakerphone. It is decently noticeable when someone is using the Lumia 900's speakerphone. The HTC Radar does a better job with speakerphone conversations.
Nevertheless, as long as you don't use the speakerphone much, the Lumia 900 is the BEST phone I've used for call and music quality!