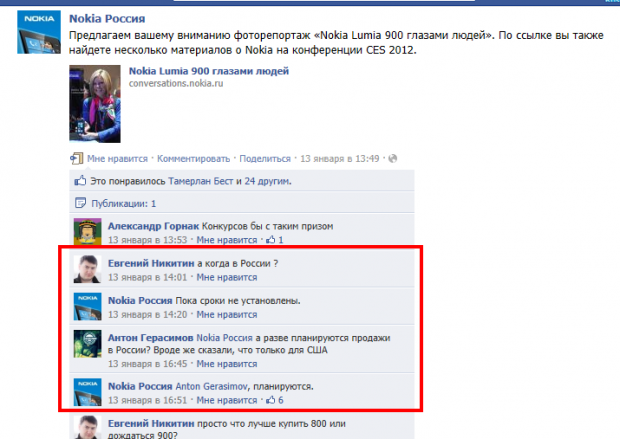 In these days when not all high end devices go to all countries, it is reassuring to hear confirmation that one of the best will in fact be arriving on your shores.
It is therefore great news that Nokia Russia has confirmed on Facebook that the Nokia Lumia 900 will in fact be reaching the country. Â No further information was released, but hopefully it will be in the same time frame as the European launch, which is expected in June or earlier.
Read more at WP7forum.ru.
Thanks Kreved for the tip.