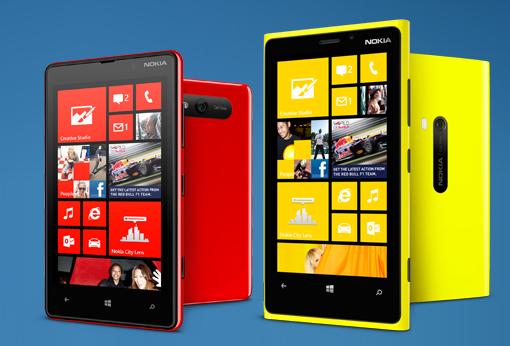 On Tuesday Nokia launched pre-orders for the Nokia Lumia 820 and 920 Windows Phone 8 handsets in Nigeria, which will hit shelves early next year, AllAfrica.com reports.
The handsets will come bundled with an attractive data deal, coming with 6 months of free Internet access for 6 months on the MTN network.
Nokia's Vice President, Nokia West Africa, James Rutherfoord at launch emphasized the handsets were targeted at both business and consumers, noting:
"These are the best devices we have made in the smartphone category and we believe that this is going be much appreciated by our consumers. At Nokia, our focus is to bring the very best of technology to our consumers which aid, excite and benefit their work and social lives," he said.
"With the groundbreaking technology incorporated in these devices, we are giving consumers every reason to switch to Lumia. What's more, we are also giving them the opportunity to pre-order the devices on Jumia.com, along with the chance to win a wireless charger or other cool Nokia accessories at discounted prices," he added.
Nokia Nigeria is offering consumers the chance to pre-order the devices in MTN stores and also online on MTN Website and secure their units before they hit the shelves early next year. All those who pre-order will also have access to accessories at discounted prices.
Read more at AllAfrica here.
Thanks Arun for the tip.