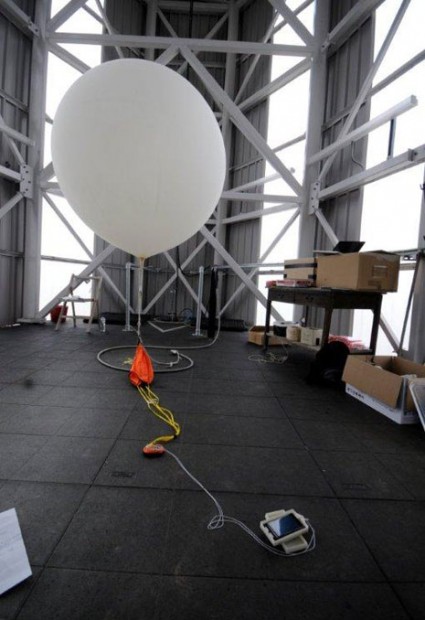 Nokia Lumia 800 just went to Stratosphere! Yes, the scientists from the University of Southampton shot the Lumia 800 into the stratosphere as a tool to help create balloon flight trajectory prediction software that can then be used to guide other missions, like weather balloons. When asked about why they chose Lumia 800 instead of any other smartphone,
"We knew the Lumia was very robust. With other phones we've had to include an extra battery and a heater. We didn't need to do that with the Lumia – it was the best."

"The Lumia still had data connectivity at 8km above the earth, it's definitely got a good aerial in there,"
On its journey Lumia reached altitudes of 105,000 feet, and survived temperatures of -61C, remaining airborne for 2 hours and 22 minutes as it flew over South Wales and finally landed in Cornwall.
You can read more on this experiment at Nokia Conversations. You can even download the photos that Lumia took during this journey from the source link below.
Source: Nokia Conversations