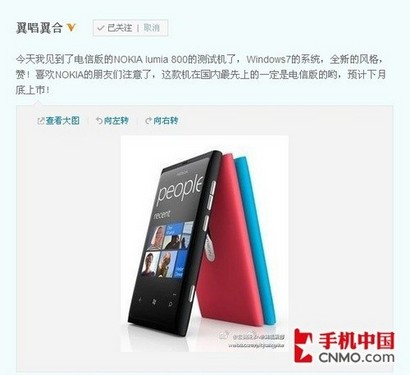 Chinese publication CNMO reports  that the CDMA version of the Nokia Lumia 800c on China Telecom has had a price cut even before it hit the market.
The handset was supposed to launch for 4,899 Yuan ($774 ) but will now be sold for 3,899 Yuan (about $616) without a contract.
The carrier is also increasing its subsidies for the handset on contract, and will now be offered for as low as 19 Yuan ($3) on contract.
With the Nokia brand very strong in China and prices so low the handset should do pretty well, boosting Nokia and Windows Phones sales significantly in Q2 2012.
The smartphone is expected to hit shelves on the 28th March 2012.
Via Unwiredview.com