UK does not have the most vibrant economy in the world at the minute, and I think this is clearly reflected in the popularity of older smartphones in uSwitch's top 10 list.
This also probably explains why the Nokia Lumia 800 is making a come back, rising to the 7th spot on their weekly list of "UK's most popular mobile phones this week, ranked by deal popularity and sales".
The other Nokia Windows Phone also doing well on the list is the Nokia Lumia 610, which rose 9 spots in total.  Likely both handsets are benefiting from advertising for the Nokia Lumia 920, the more full featured but more expensive Windows Phone.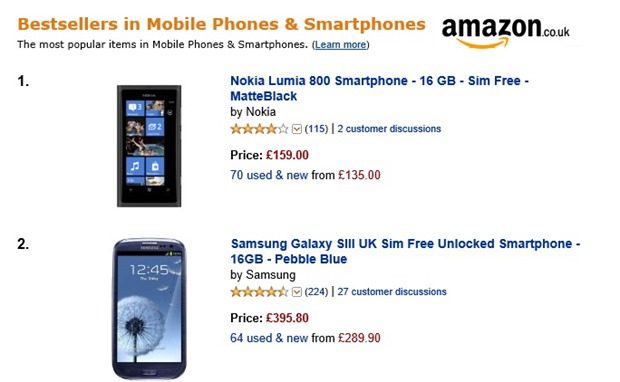 Amazon UK also has the handset listed as a Best Seller in Mobile Phones indicating that delivering a high quality handset at a low price may be a very good strategy for Microsoft after all.
Thanks Arun for the tip.