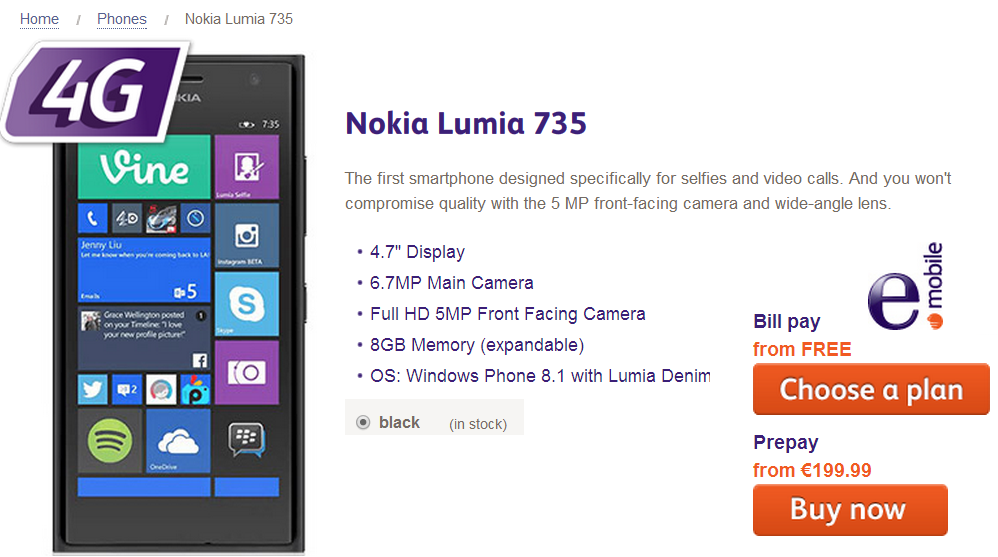 TechbuzzIreland reports that eMobile has become the second network in Ireland to offer the Nokia Lumia 735.
The device, which has been lauded by us before as the best value for money Windows Phone, is currently only available unlocked from the Microsoft Store or from Meteor Mobile, where is is 30 Euro more expensive.
On eMobile the device, only available in Black, costs 199.99 Euro pre-paid on a variety of contracts, including from free.
See the deals at eMobile here.