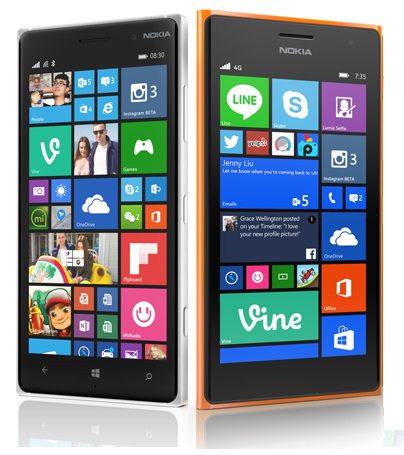 The Nokia Lumia 735 and 830 is now rolling out worldwide, and one of the retailers offering Microsoft Mobile's latest Windows Phones is Unlocked-Mobiles.com.
They are offering the Nokia Lumia 735 SIM Free for £224.98 incl. vat , available in Green, Grey and Orange.
The Nokia Lumia 735 offers a 5 megapixel wide-angle front-facing camera and styling reminiscent of the Nokia Lumia 920, but much thinner.
They are also offering the Nokia Lumia 830 SIM free for £304.98 incl. vat , available in Black, Green and Orange.
Nokia calls the Lumia 830 their affordable flagship, with the 8.5mm thick handset offering a 10 megapixel Pureview camera with Optical Image Stabilization.
Handsets can be delivered as soon as next da, and the company ships worldwide, with DHL delivery costing from £15 in Europe, North America, Asia and £20 to the Middle East.
Read more about the devices at Unlocked-Mobiles.com here.