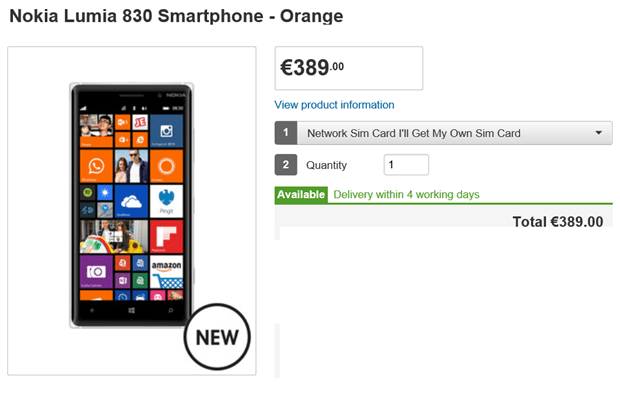 NokiaNewsIreland reports that the Nokia Lumia 735 and 830 is now available at retailer Littlewoods.ie.
The Nokia Lumia 735 and 830 are oddly the priced the same at 389 euro, but we assume that is a pricing error (in favour of the more expensive device unfortunately).
The Nokia Lumia 735 is a LTE handset differentiated by having a 5 megapixel front facing selfie-camera, while the Nokia Lumia 830 has a metal frame and 10 megapixel Pureview camera with optical image stabilization.
When ordered now the handset are expect to be delivered on the 13th October.
See the Nokia Lumia 735 here, and the 830 here.