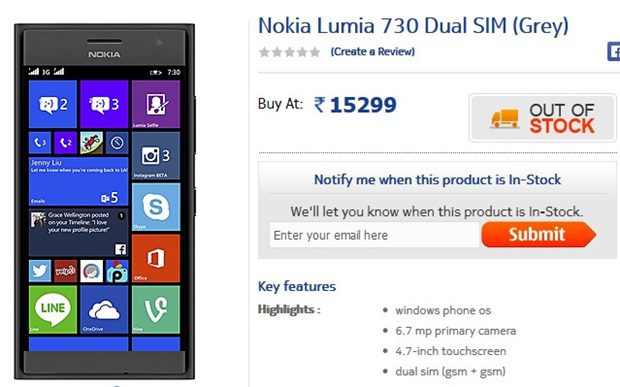 NPU reports that the Nokia Lumia 730, released by Nokia only yesterday on their online store, is already out of stock.
Only Dark Grey and White were available, and both these and the Orange and Black versions are awaiting restocking.
The selfie-focussed handset costs 15,299 INR (around $250), which is  a pretty good deal for which is a great all round device.
Are our readers tempted to pick one up?