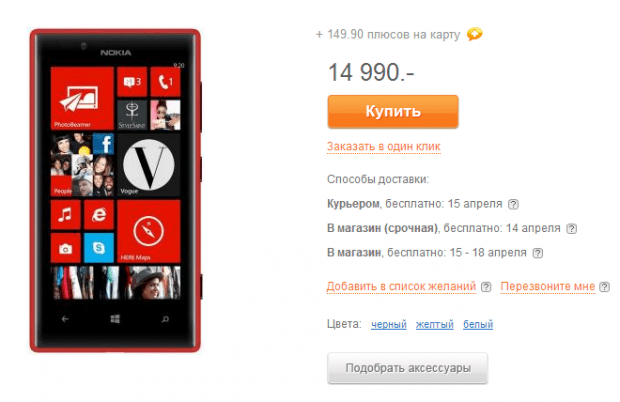 WinPhoneLive.ru reports that the Nokia Lumia 720 has now gone on sale in Russia.
The handset is available at Svyaznoy for 14 990 rubles ($485), and according to the manager of "Svyaznoy", the handset  is available for purchase until only through online stores.
The Nokia Lumia 720 is of course also available to order and through Nokia's online store, but only for pre-order, but WinPhoneLive has been told by a manager that you can easily make out the order, and after a few minutes you will be called back to clarify regarding payment and delivery.
Contrary to official data posted on the pre-order page, Nokia Lumia 720 went on sale in Russia on one day earlier and is available in four colors: yellow, white, black and red.  Delivery is available in most cities in Russia (at the order through the "Svyaznoy").
Read more at WinPhoneLive here.