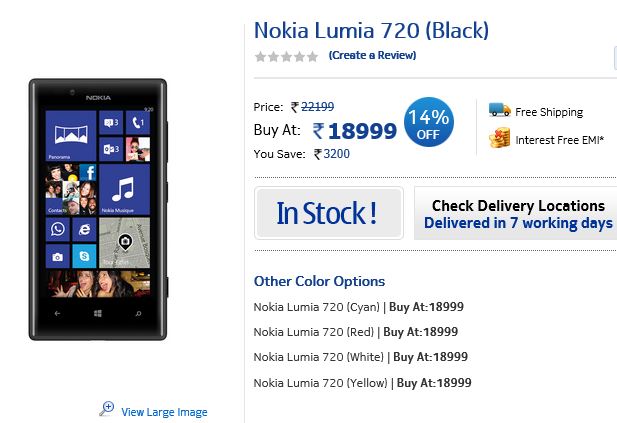 Nokia Lumia 720 is finally available in India from the official Nokia online store. This mid-range Windows Phone 8 device from Nokia along with Lumia 620 and Lumia 520 is expected to regain market share for Nokia in Indian smartphone market. The device is available in Black, Cyan, Yellow, Red and White for Rs.18999.
Nokia Lumia 720 features f/1.9 aperture 6.7 MP camera with 4.3inch CBD display protected by Gorilla Glass 2. It also has NFC built-in with support for wireless charging shells. The device may be available in other retail stores for even less price. For example, Flipkart sells the device for Rs.18999 with free Sandisk 16GB memory card.
Source: Nokia
Thanks to Arun for the heads up.